We keep forgetting that some children are born wise and perhaps they have an innate sense of the shape and direction that their futures should take.
There was once a child who spoke and wondered of his tomorrows –
And beyond.
Incessantly he asked questions about the future –
"What if?" he'd say.
"What are the connections to a time to come?
How will this help us in the future?
Or, in which way can we apply this or that to what's ahead?"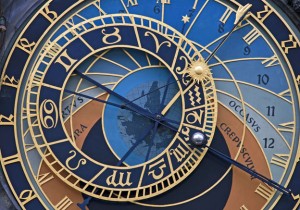 His teacher ignored his endless queries.
She attempted to delay and redirect the path of this child's inner directions.
She tried to bend his natural curiosity
So that it followed her path – one solid in her mind.
For she had little interest in tomorrow or beyond.
Like those before her, she was buried in the past,
With sometimes half an eye on today.
All in all, her interests, her training, her books, her curricula,
Indeed her own internal bend, leaned and looked backwards.
Personal history told her that yesterdays
Were the right places from which to learn about those things to come.
But the child persisted with his questions and in his future interests – strongly!
Until one day the teacher declared war.
And from her position of authority and control
Turned on the child – publicly.
With great anger she said,
"Don't you know the poets have told us that we cannot live in the house of tomorrow!
All that we are,
All that we will become,
All that we should be,
Is contained in the past – in the history and in the tales of times before.
There will be the thrust and sources of our learning!"
Saying this she approached the chalkboard –
In a single, blazing, stroke she drew one thin, straight, hardened line.
Thus, she indicated to the class and to the errant child that time was linear,
That it had a set beginning and an end.
Then turning the chalk on its side she traced the same thin line
With an ever widening and expanding stroke.
She believed that this exemplified that learning was much like expanding baggage –
To be carried as humans traverse from the past into the future – and beyond.
She then turned to the class beaming and without regret,
For this was a representation that she thought was true.
The class and the little boy were silent,
As if reflecting on the lined metaphor.
Suddenly, in unison, they arose as if hearing one silent, inborn command.
Joining hands, all formed a circle wide –
A circle which seemed one of energy and light,
It seemed to hum and sing and gently whirl.
This was an act of quiet unity and open rebellion –
An expression of the children's own internal rhythms –
A more organic metaphor.
From this group the small boy broke free,
He gently took her hand and pointing to her line politely said,
"That was your view – your line of time.
It is your experiences, your teachers, and your lessons that taught you so.
But we are not you,
And we will live in very different times.
We must learn to see into the continuum,
To see the connections, the present and far beyond,
On into the bend of interwoven time.
For it is there that our efforts will first meet our children's eyes.
It was only then the teacher saw the errors of her ways.
She knew that there was much deep wisdom within this collected group.
So she heeded their pronouncements, these visions of the young,
In one quick stroke she then erased her line, and drew instead a circle,
Then she wrote these words –
"Let us make it so – together."
From Journeys – Inside out – outside in: Seeking connections (a manuscript) © Leslie Owen Wilson all rights reserved