Recommendations, and more recommendations, plus online resources.
Lots of good things out there to find. Below are a few of my favorite sites that deal with a myriad of resources for teaching and learning. Also see other recommendations for specific areas or topics on individual pages. Meanwhile there are hundreds of recommended links, books and video clips still up on my UWSP site  Please let me know if links on this the second principle site are down.
Citations for online references: Often folks write and want to know how to cite my pages. Frequently these inquirers indicate they are in either masters or doctoral programs. As part of student orientation each graduate advisor, or department, or graduate institution for higher learning should provide their students with clear guidance on what style manual to use when writing papers, research, theses, or dissertations. In the States these are usually either APA, Chicago, MLA, or Turaban — it depends on the field of study. Generally, schools of education or related fields use APA. If readers did not receive that information from their school, please seek guidance from your immediate supervisor or professor on this point as each citation method is different. Links to helpful online formats can be found at: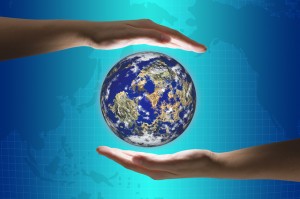 To start, here are some things I LOVE!
Two of my favorite video sites are TEDtalks (technology, entertainment, and design) and Media that matters. All educators need to know about these two sites. Not only are they great for teaching resources, they are essential for expanding personal knowledge and awareness of the world and new knowledge. Here are some of my favorite clips from TED.
TED – Technology, Entertainment, Design – Started out as a conference in 1984 and brings together a phenomenal group of original thinkers from all over the world to share new ideas, concerns, as well as innovations. Site includes many wonderful speeches by attendees. Listen to TEDtalks. Explore TED's archives. Are there presentations or speeches that moved you or gave you new perspectives?
Personal Favorites From TED –
---
Books:
I am an avowed bookaholic.  Many are like old friends, and the ones I love I keep handy and go back to time and again. Here are some of my favorites:
In Orbiting the giant hairball Gordon MacKenzie offers priceless tips on how to maintain creativity within the overwhelming rules and regulations of governmental and corporate structures. Personally, this is one of my favorites and I used it in my graduate creativity class. My students loved it — it helped them think outside the box and offers insights into the real world or work.
David A. Sousa is an author who writes about brain-based learning. His work is also very readable, plus he offers lots of information and numerous helpful hints about brain compatible learning with illustrations on brain functions. (from Corwin Press) Sousa has a series of related books, but my favorite is his

How the brain learns (4th ed)

. 
Teacher burnout is a very real condition in today's times. I think teachers need books that sustain them, ones they can pick up and put down and just feel better after reading a few pages. One of my favorites to use just that way is Greta K. Nagel's

The Tao Of Teaching

from Plume Publishing.
---
Links in Education:
General:
Online College.Org Open Resources in Education – While a somewhat commercial link for those seeking info and links to a variety of online programs, this specialized link is devoted to free, open resources in areas of education, to include an array of links to different states teaching certification requirements. Well worth checking out.
Curiosity – This is an overview of a program in Victoria Australia. It is apparently a government document spelling out the interlocking pieces for an educational initiative. IT IS WONDERFUL! I only wish the elements in this document were duplicated here in the US because it has a sense of the future, and of what kids will need to face the challenges of tomorrow. Spread the word!
Instructional Strategies Online – This site is from the Saskatoon School System in Canada and is an excellent teaching resources for those folks wanting to expand their teaching repertories or investigate different teaching models.
Online Directory of State Departments of Education
Educational Lexicon – The area of education has its own special vocabulary and jargon. ASCD provides a comprehensive lexicon for understanding current terms.
American University's Overview — While this is essentially an advertisement for the teacher preparation program at AU, if readers scroll down the page it does provide concise definitions and overviews for many of the techniques, programs, and teaching tactics that are guiding today's preparatory and in-service teacher training programs. Perhaps a good place to start if you are thinking of becoming a teacher, or want to know something about newer educational trends in the US.
Lesson Plans:
Teacher.org – Lesson plans for teachers by teachers
Ideas for parents and teachers:
Bob's Books is a commercial site for publishing your own photo books in the UK. But they have a Community section with many unusual ideas about how to use self-publishing for both teachers and parents. Here is a sample on creating ABC books that engage children.